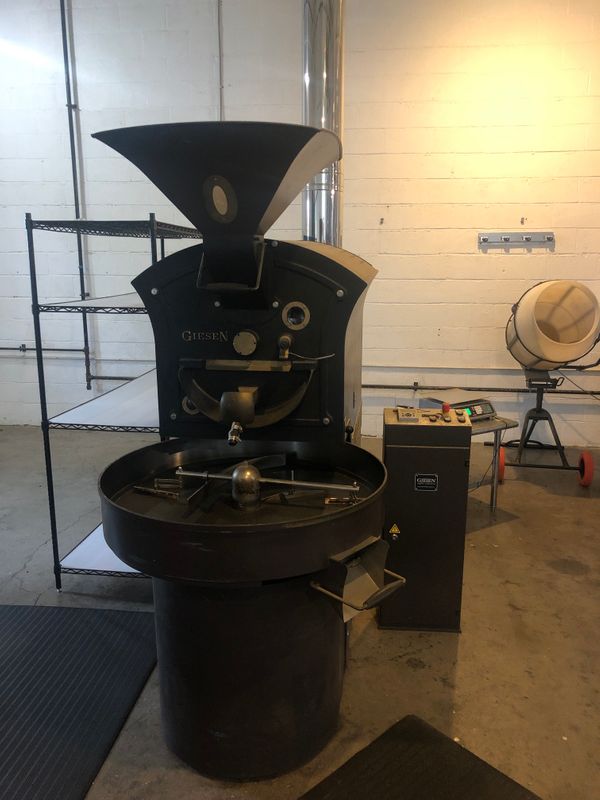 Gissen W15A
New ducting 11/2018 and it's barely been used.
The Giesen is a 15kilo shipped from factory August 2014.
Known issues that would need to be addressed-
-handle on drop door cracked and is currently held together with clamps
-spring 2018 we had a power outage and the thermal overload for the cooling fan went out. We jumped the wires past it. Giesen sent us the replacement part and after installing it it did not fix the problem, so we ran it jumped past that thermal overload and have not diagnosed why that's still reading as bad when the thermal overload is in the circuit.
-the cooling tray motor has a tendency to come loose from the shaft. The best solution would likely be to have a new locking mechanism machined for it.